About Us
A-Squared Media is a strategic media planning and buying agency dedicated to delivering exceptional results for your brand and product or service objectives. We are A-Squared Media and we are some of the smartest, friendliest media people you will ever meet.
Making smart choices among the hundreds of options available in any market is at the heart of a successful media plan. Our planners partner with your team to determine and select the best possible communication channels to reach your audiences and meet your objectives at the lowest possible cost.
Tough Negotiators
Managing your media cost is its own art. When your budget is on the line the planners and buyers at A-Squared Media combine their vast industry experience, nationwide media relationships and tough negotiating skills to get you rates that will plus up your campaign to new levels. Our buyers are driven to meet your media objectives with seamless strategic delivery while maximizing your budget.
So, when you need a media buying team that's willing to go the extra distance to deliver a winning campaign, email ali@asquaredmedia.net
Our Team
Our Culture
Our Office
---
Ali Pariseau, Founder
Before founding A-Squared Media, Ali spent many years (let's say more than 10 but less than 20 and leave her actual age a bit of a mystery) working in almost every department at ad agencies across Texas. The foundation she built learning about the creative, production, account service, and media processes was invaluable to her ability to understand what it takes to start her own agency and make it successful. For her, it is all about the relationships.

Ali has seen firsthand that the best media buys are born out of rock-solid relationships between agency and client, between agency and media partner, and–most importantly–between the brand and its audience. These types of relationships cultivate open and honest communication, facilitate the creation of solid strategy, and deliver the most effective media buys, yielding clients' desired results. Ali has innate communication skills and the uncanny ability to take the most complex situation and boil it down to a straightforward, effective solution.

In addition to her obvious passion for media and advertising, Ali has many other interests, most revolving around having as much fun as possible. It is well known by anyone who follows her on social media that she is a live music zealot and attends a somewhat obscene amount of concerts, her annual favorite being BottleRock in Napa, which also plays to her passion for wine. A loud and enthusiastic sports fan as well as a proud graduate of San Diego State University, she attends as many SDSU Aztec football and basketball games as she can. Ali loves to travel and see new places as often as possible (much to Spike's [the cat] and Ginny Weasley's [the dog] dismay).

Call Ali at (858)598-5875×707
or email her at ali@asquaredmedia.net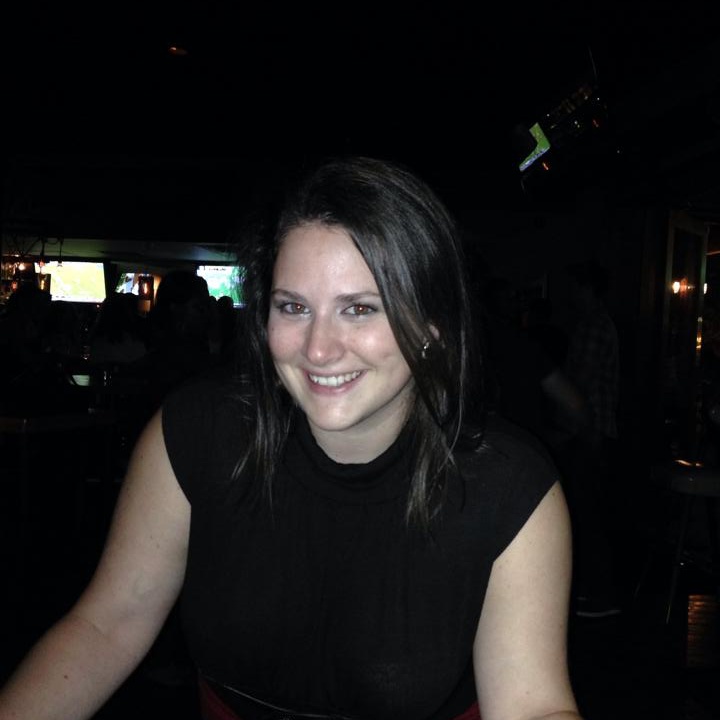 Amy Pariseau, HR Account Manager
Amy has been a part of the A-Squared Family since its founding, but has finally made it official and joined the team as our newest employee.  With a background in consultant sales and human resources, her skills will support our back office needs in addition to media buying activities in our satellite locations.  
Amy went to college at Stephen F Austin State University in Texas where she graduated with a degree in American Studies.  She has a passion for history and museums.  Immediately after college, she managed historic sites in the Oldest Town in Texas for the City of Nacogdoches.  A history buff at heart, she is fantastic at Trivial Pursuit and will beat you every time.
Amy lives in Las Vegas with her fiancé, Cooper, and their two dogs, Buddy and Izzy.  A Chi Omega for life, she continues to support her philanthropy, Make-A-Wish Foundation, in her local community as a Wish Granter.  She enjoys horseback riding, time outdoors, is taking up golf, and is a major foodie.    
Contact via email: amy@asquaredmedia.net
or by phone: (858) 598 – 5875 ext. 704.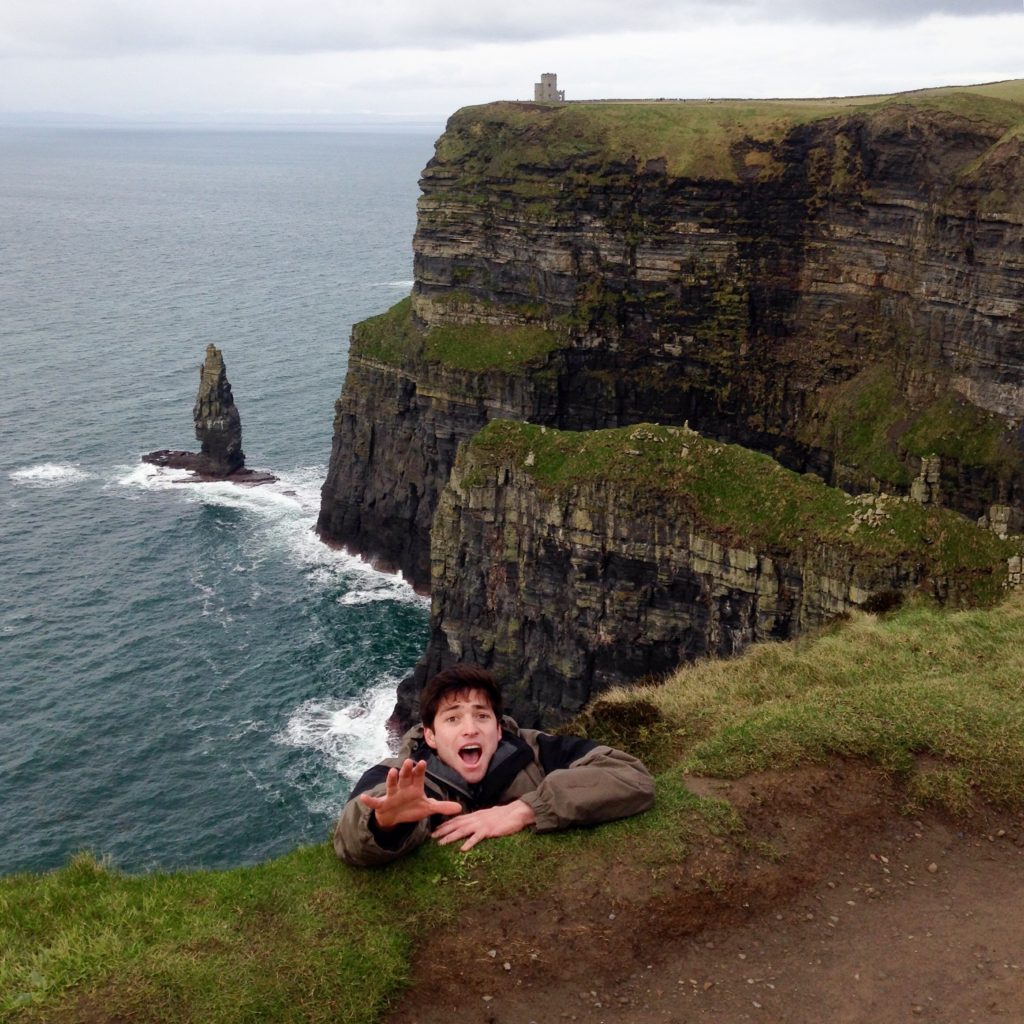 Antone Testa, Media Intern
After relocating from Dana Point to San Diego, Antone found himself at home at A-Squared Media. As a graduating Senior at San Diego State University working towards his Business Marketing Degree and minor in Entrepreneurship, Antone is intrigued by the world of advertising. Since joining A-Squared Media as an intern, he has been learning all aspects of the media buying process and enjoys working with cable the most. 
Contact via email: antone@asquaredmedia.net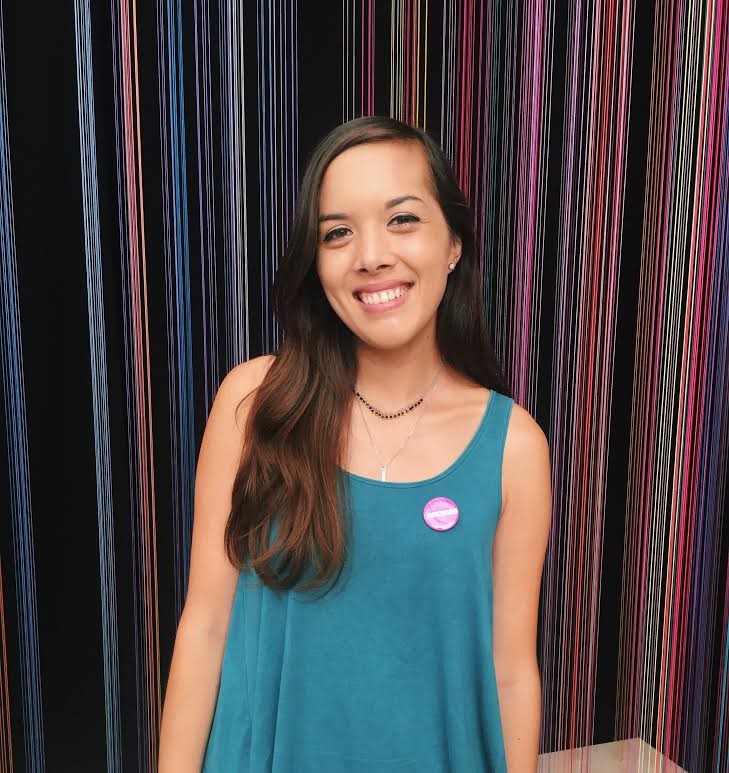 Kara Luttrell, Ad Traffic Manager
Kara is a born and raised San Diegan entering her senior year at San Diego State University! She is working towards her Marketing degree and is excited to see what her final year in college has in stores for her. Since starting at A-Squared Media, she has seen how attention to detail, organization and consistency are important in the advertising world. As Ad Traffic Manager, she will be overseeing media placement, artwork deadlines, and assisting in media buys.
When Kara isn't working or attending her classes, she can be found at the beach, with her dog, or at a concert. Her other hobbies include indulging in Italian food and travelling the world. Just recently returning from her two month trip to Thailand, Kara continues to check many destinations off her bucket list!
Contact via email:
Jack Pariseau Strategist
Although we specialize in media planning and buying, we also have clients who request branding and strategy work. When that happens, Jack goes to work! Jack is a versatile sales and marketing guy with a successful record of product development, marketing strategy, brand management and C-suite sales across diverse industries. Executing strategic, creative, effective campaigns with flawless delivery is what he does best. Jack provides strategic marketing vision and supports clients' brand marketing plans, and creative and media campaigns.

Jack enjoys most sports (especially golf), music and concerts, networking, world travel, hiking, photography, and all things branding and marketing. Jack is available to brainstorm and collaborate on sales, marketing, product and branding challenges.

Call him at (858) 598-5875×700
or email at jack@asquaredmedia.net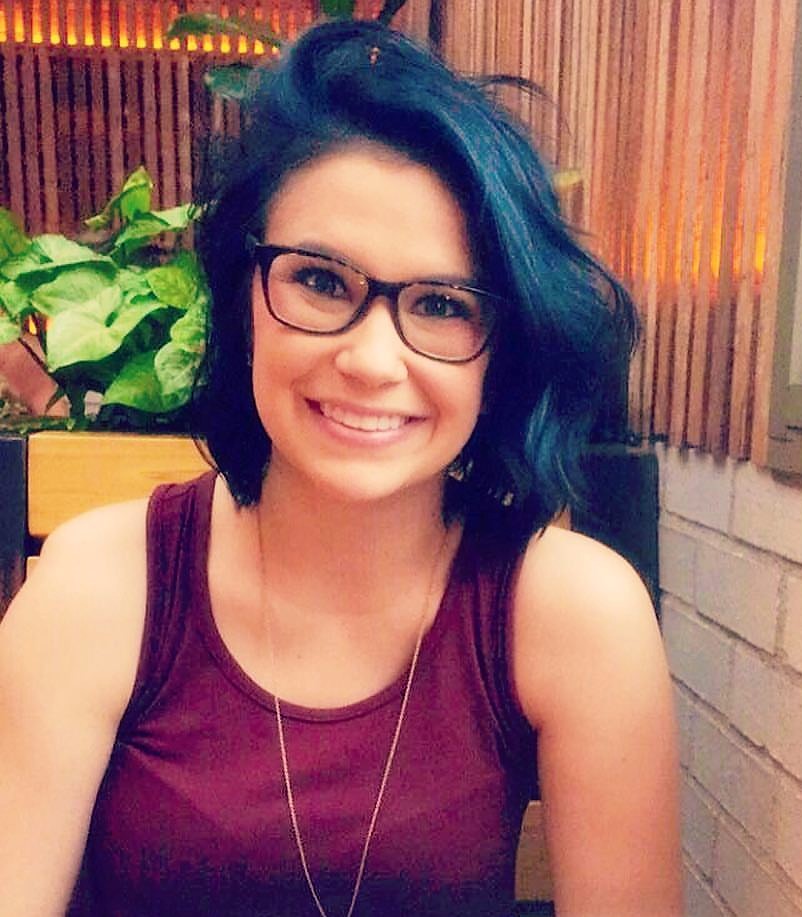 Ariana Carrillo, Media Buyer
Before her media buying days, Ari grew up on a ranch in a tiny mission town called San Juan Bautista. While school brought her down to sunny San Diego for a few years​, she is now calling the California Central Coast, specifically Atascadero, her home. From her beginnings as an A-Squared Media intern, Ari has learned the importance of creating strong relationships with clients and media reps, the daily responsibilities in the media world as well as the significance of organization and attention to detail. ​
Aside from her duties at A-Squared Media, Ari–a former soccer player of 13 years–is an avid sports fan and loves going to pretty much any sporting event, particularly soccer. When she's not busy managing client accounts, Ari can be found​ exploring new places around the Central Coast or enjoying anything outdoors.

Contact via email: ari@asquaredmedia.net
or by phone: (858) 598 – 5875 ext.702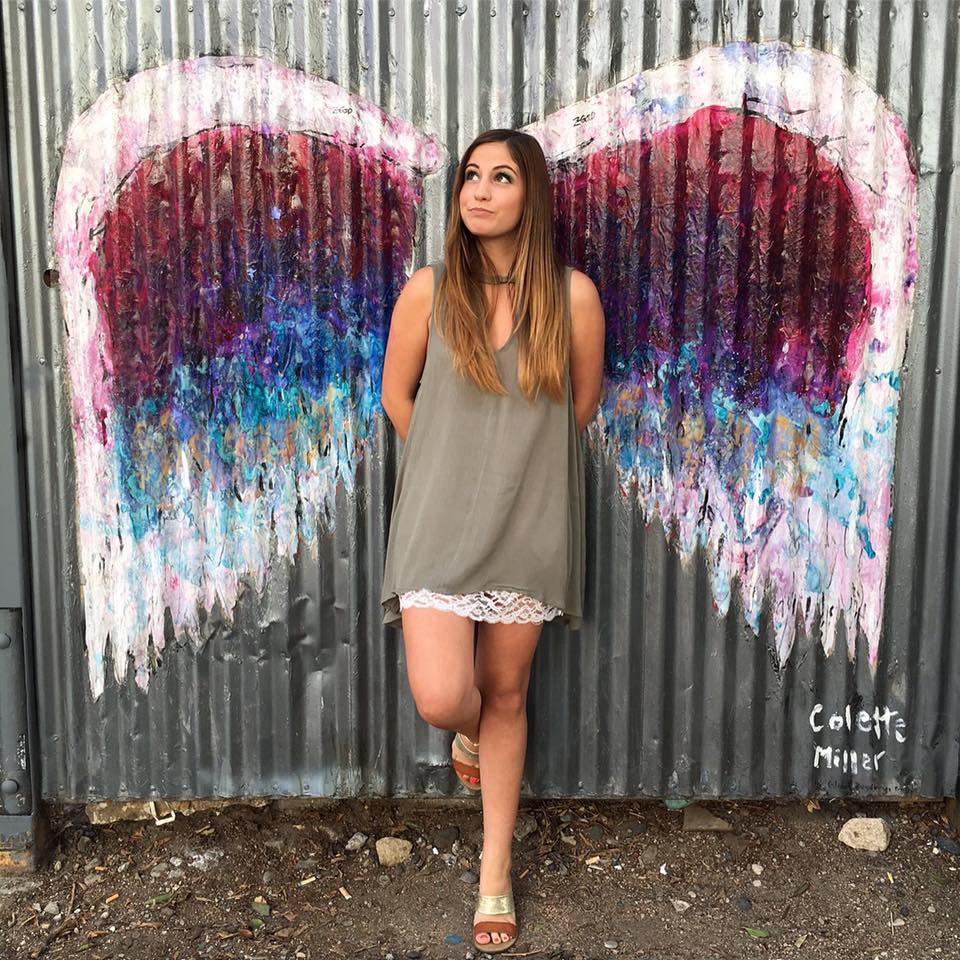 Natalie Rodriguez, Assistant Media Buyer
After taking her first marketing class, Natalie was hooked and couldn't wait to gain some real-life experience with marketing and advertising. Interning at A-Squared Media, Natalie has learned the importance of organization, strong client relationships and has dipped her toes into placing media buys. Every day at A-Squared is a new and exciting challenge!
Natalie is from Rancho Cucamonga, California but moved down to San Diego to attend college. She graduated from University of California San Diego with a Communication Degree and a minor in Business. When Natalie isn't busy at school you can find her at the beach, binge watching Netflix, or at a music festival. She is also a member of Chi Omega Fraternity and just finished serving on this past year's executive board.
Contact via email: natalier@asquaredmedia.net
or by phone: (858) 598 – 5875 ext. 706
Andrea Cordova, Assistant Brand Manager
Andrea, a born and raised Texan, packed her bags and followed her dreams all the way to California after graduating from Texas State University in May 2017. With a degree in Mass Communication Electronic Media, a concentration in Digital Media, and a minor in Theater, she had high aspirations of using her skills to benefit an awesome media company. That's when A-Squared Media became her new home.
When Andrea isn't working, you can find her taking long walks on the beach, playing video games for too many hours, or binge watching some dramatic TV shows. Her other hobbies include drawing, singing, playing some kind of instrument, painting, and nerding out.
Contact via email: andrea@asquaredmedia.net
Or by phone: (858)598-5875 ext. 705
Kate Parberry, Guru/DigitalOverlord
With 14 years of software, website design online marketing experience, Kate designs and builds websites, manages Search Engine Optimization, create online banners and online eblasts and newsletters using WordPress, Adobe Design Suite (Dreamweaver and/or Flash), hand-coding with PHP, CSS and XHTML.

Kate's clients are diverse… from a hot-sauce company to a top Los Angeles law firm and many different iterations in between.

Kate is based in the Sunny San Diego, and is dedicated to providing high-end design solutions. She excels at communicating with clients to establish and maintain goals, budget, and delivery timeframes. Additionally, She maintains the flexibility necessary to develop the best solutions for a variety of clients.

Here are some of Kate's favorite "Cheesy pick up lines aimed at Graphic Designers"
I wish I had an Eyedropper to capture the color of your eyes.
Has anybody ever told you that your teeth have perfect kerning?
If you were a logo, it would be for a really premium brand.
If I went to a stock photography site and typed in the keyword: "sexy", I bet there'd be a picture of you.
Just looking at you from across the bar, I could tell you display high Brightness and Vibrance, and have multiple Layers.
You look perfectly put together. Do you display this well in IE?


*Credit: Crestock.com
Jordan Nelson, Media Buyer
Since she began working at A-Squared Media, Jordan has gained invaluable experience in the media buying world and learned the importance of building strong and lasting relationships with clients. Jordan loves being at A-Squared and strives to learn more every day!

Jordan is originally from Laguna Hills in Orange County, California. She graduated from San Diego State University in May 2017 with a degree in Economics. Jordan spends her free time exploring all that San Diego has to offer as well as following her passion of yoga. Jordan is a devoted foodie and enjoys trying new and unique places to eat all around San Diego.
Contact via email: jordan@asquaredmedia.net
or by phone: (858) 598 – 5875 ext. 703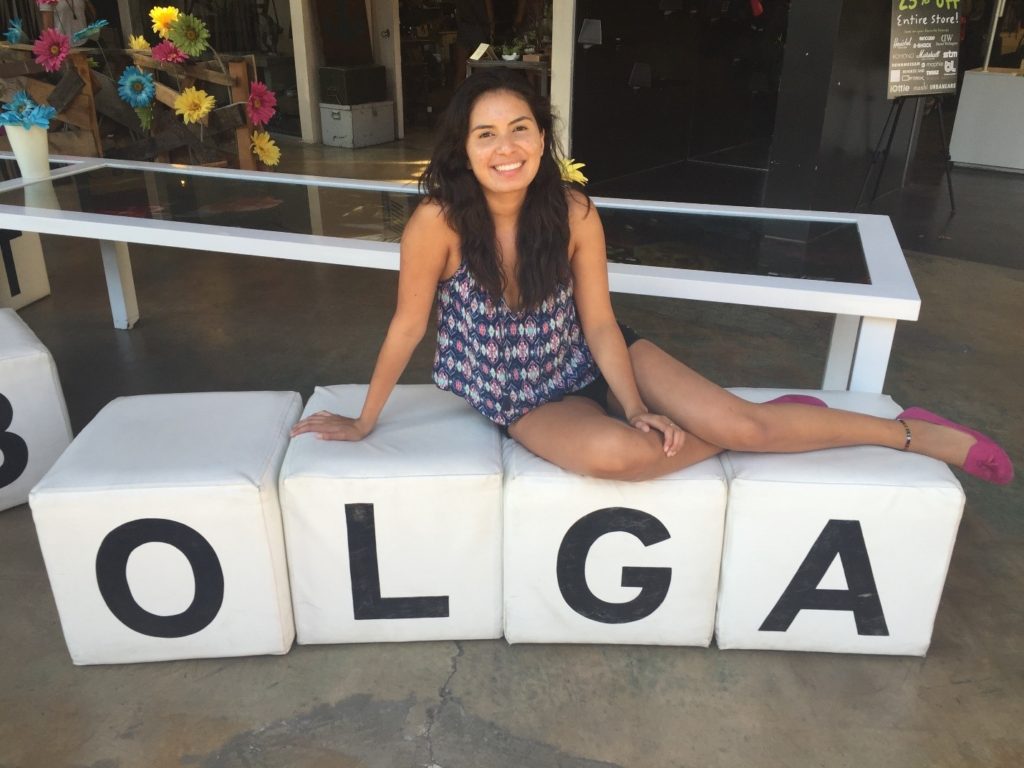 Olga Ruiz, Ad Traffic Manager
Olga is an International Business student minoring in Marketing at San Diego State University. Prior to joining the A-Squared team, she was visual merchandising intern at SD Visual Productions. Here at A-Squared, she focuses in placing media, making sure artwork gets done & delivered in time, generating result reports and assisting with media buys. When she is not working and not in class, you can find Olga at the Aztec Recreation Center. With a love for fitness, she enjoys dance and kickboxing classes, long walks with her dog, early hikes and friendly sport games. She also really likes watching sports competitions on TV and wishes to experience the Super Bowl in person one day (preferably with the New Orleans Saints on the field!). Other hobbies include reading, finding new music and singing in her car.
Olga was born in Mexico and lived there for nearly 13 years making her fluent in English and Spanish. She is currently working on her French and desires to become trilingual. She loooves food but Mexican food most of all, the thing she misses the most after her family. Her favorite meal is breakfast and has a weakness for chocolate desserts & ice cream.
Contact via email: olga@asquaredmedia.net
or by phone: (858) 598 – 5875 ext.708
Our Culture

Will Ferrell's Birthday
A-Squared Media is closed every year on July 16th in celebration of our favorite Elf/Figure Skater/Anchor Man's Birthday. We love Will Ferrell, we love how much he makes us laugh, we love how he celebrated San Diego with his portrayal of Ron Burgundy and so, here at A-Squared Media, we have declared his birthday one of our official agency holidays.
Yes, that's right… July 16th is Will Ferrell's birthday and if today happens to be July 16th then you won't find any of the A-Squared team at work. If you didn't know before, now you do, so go have some spaghetti with maple syrup and Pop Tarts or something! And, while you are at it, enjoy watching some of his classic, hilarious clips right here!!
Puppy Love
Here at A-Squared Media, we have a special kind of love for our four legged friends. You can expect to see the company fur-babies hanging around our staff, especially when there's food involved.